Servogear AS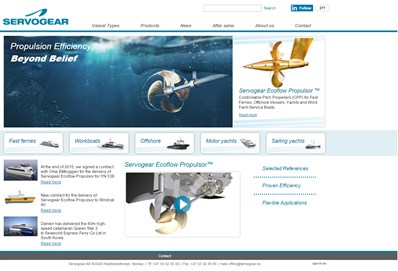 Servogear AS is a leading manufacturer of Controllable Pitch Propeller Systems for high-speed workboats, fast ferries, offshore vessels and yachts. Our tailor made solutions provides our customers with a unique combination of high speed and thrust.

Leif Magnus Endresen established Servogear AS in the basement of his family home in 1973. The very first system was installed on a fishing boat, which operated in the Norwegian waterways. Since then Servogear AS has become a leading international manufacturer of propulsion systems, and has delivered more than 1600 installations worldwide.

Today we are 50 employees working from our headquarter at Rubbestadneset on the island of Bømlo, off the rugged coast of Norway. Additionally we have service partners and representatives working from all around the world, enabling us to respond quickly if needed, and upholding close contact with our customers.

Through continuous theoretical and practical research, we have developed an incredibly efficient system, the Servogear Ecoflow Propulsor™. This results in reduced fuel consumption, pollution and operating costs. Both tank and full-scale verification tests document that Servogear Ecoflow Propulsor ™ is more efficient than any other propulsion concept on the market.